Regular price
Sale price
$40.00 USD
Unit price
per
Sale
Sold out
Product Description:
Looking for a lace adhesive that's strong enough to hold but also gentle on the skin? 
Introducing our Original It's Sticky Adhesive. This powerful adhesive is strong enough to be water-proof and sweat-proof, yet gentle for those with skin sensitivities. It dries completely clear, making it perfect for any skin tone. With easy application and smooth results, you'll love using our Lace Adhesive.
Key Benefits:
Super Strong Hold

Gentle on Skin

Water and Sweat Proof

Dries Clear

Easy Application

Smooth Results
How to Apply:
Follow these steps for best results:
Step 1: Clean the skin
Clean the skin near the hairline to remove any product buildup. This will ensure that the adhesive adheres correctly.
Step 2: Apply the Skin Protectant
Spray the skin protectant from 2-4 inches away across the hairline. Be sure to apply the product to all areas where the adhesive will be applied.
Step 3: Apply the Adhesive
Apply the adhesive in light-moderate amounts across the hairline. Spread the adhesive into smooth, thin layers as wide as you would like. The wider the band of glue, the longer the installation will last. We suggest using a sticky stick to carry out this process. Allow the adhesive to dry for 30-60 seconds until it's completely clear. Alternatively, you can tap the adhesive softly with the tip of your clean finger. Your finger shouldn't stick or smear the band of glue. Repeat this step 2-5 times for best results.
Step 4: Lay the Lace Piece on Top
Once your layers are completely clear and dry to your desired finish, lay your lace piece on top of the band of adhesive. Use a comb to gently press the lace piece into the adhesive. Blow dry on cool before moving on to the next step.
Step 5: Apply the Sticky Band
Spray the hairline with our Melt Me-Good Spray, then blow-dry. Apply your sticky band, being careful not to tie it too tight. Check your client's ears for comfort.
Share
View full details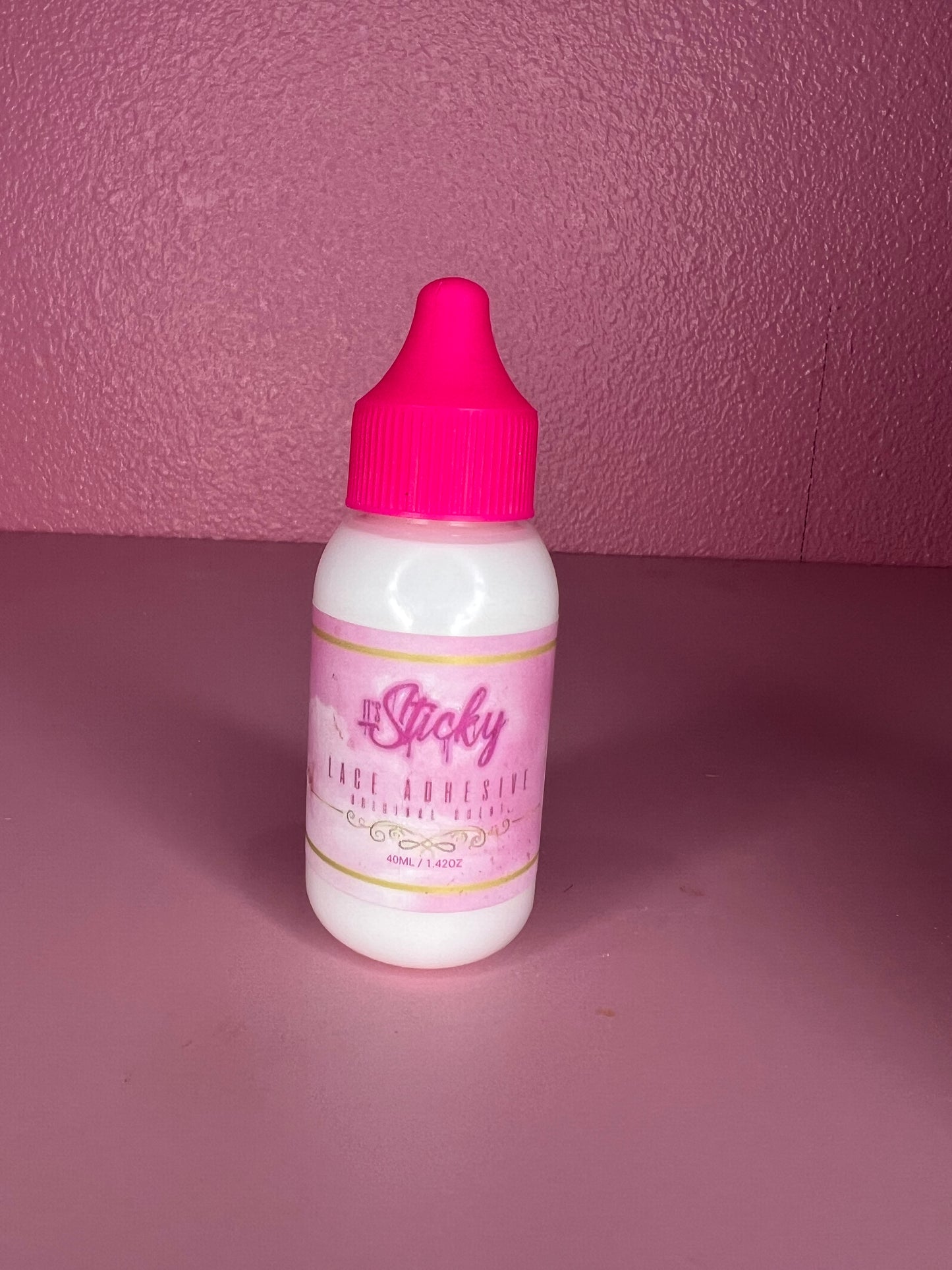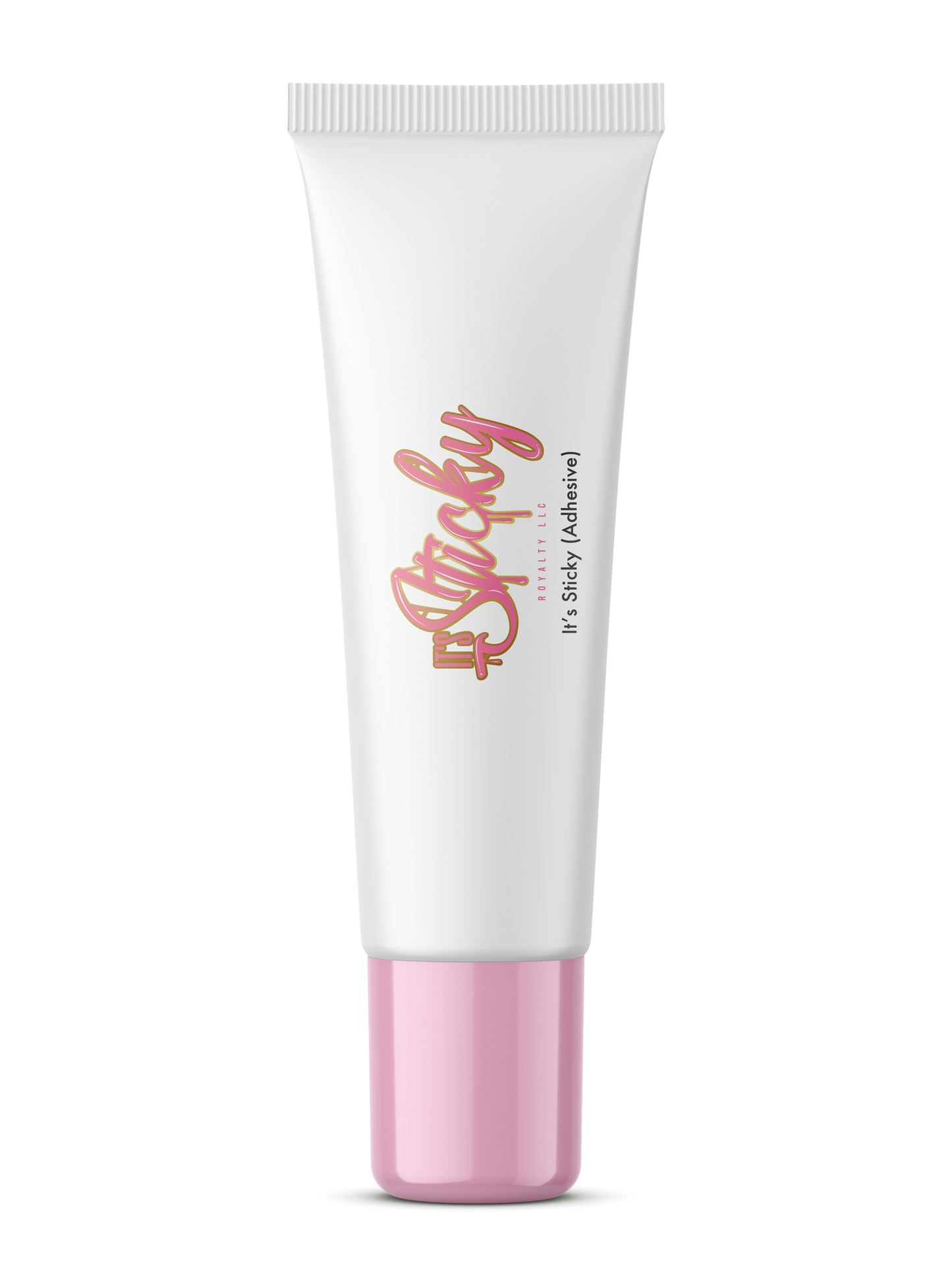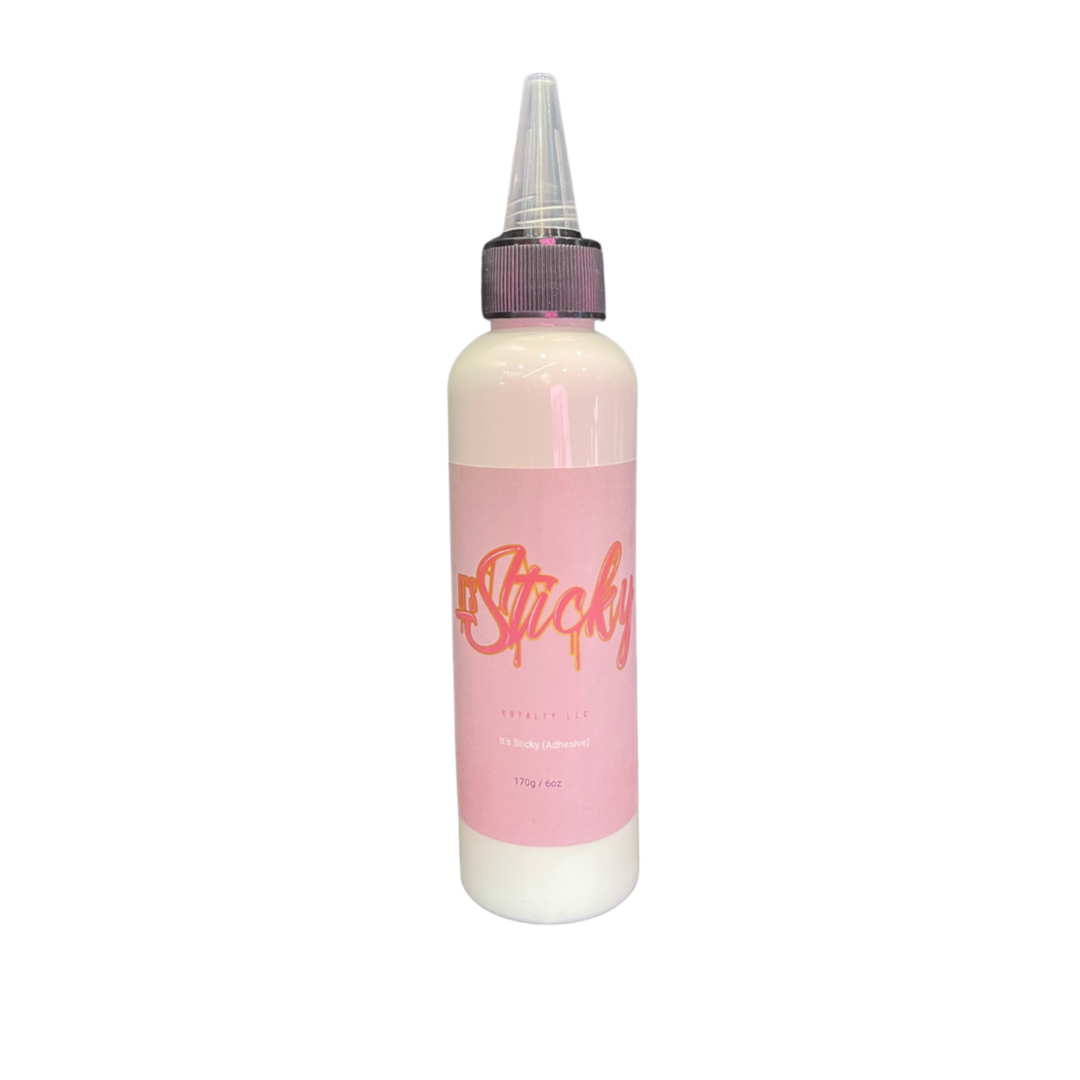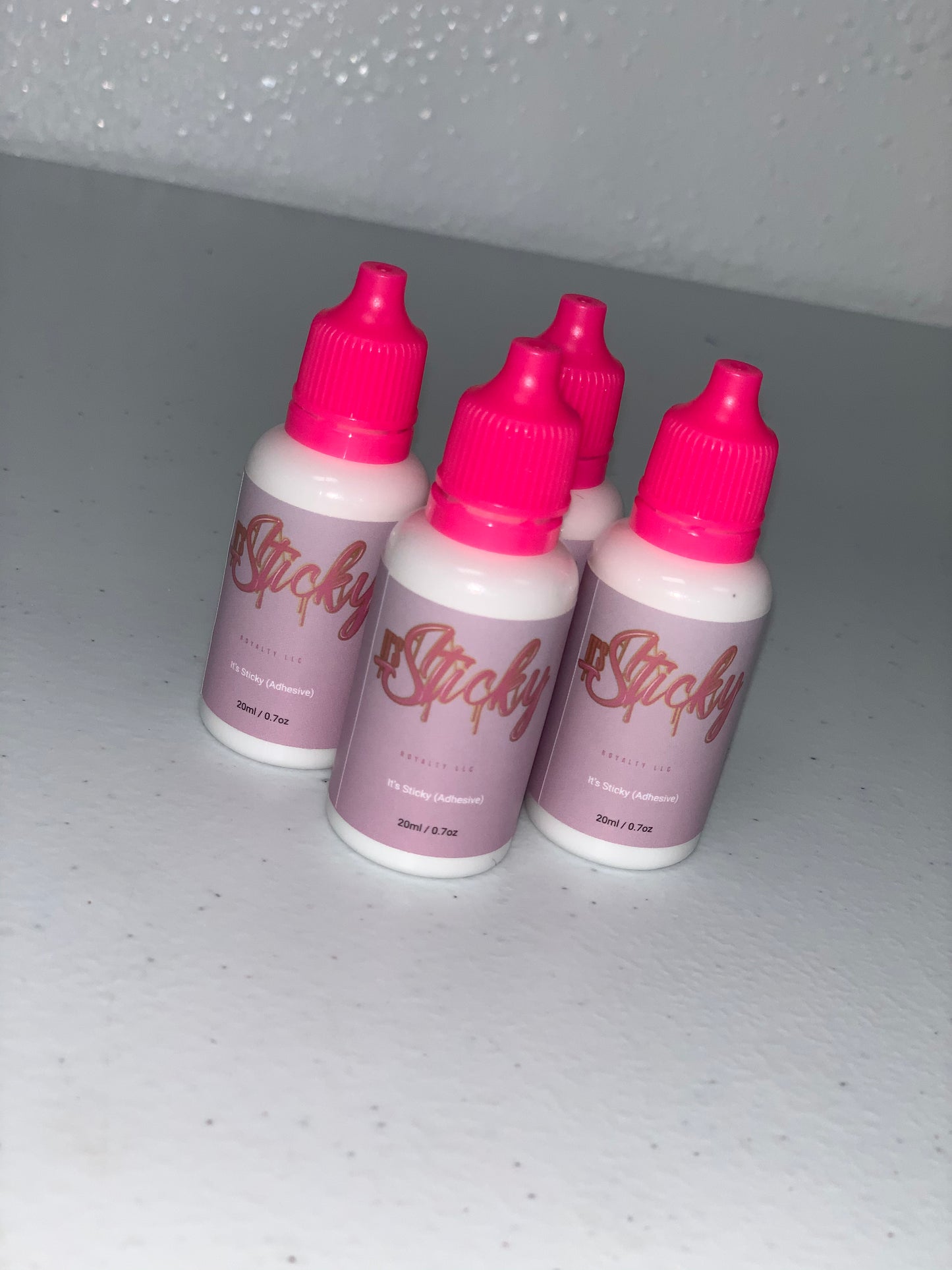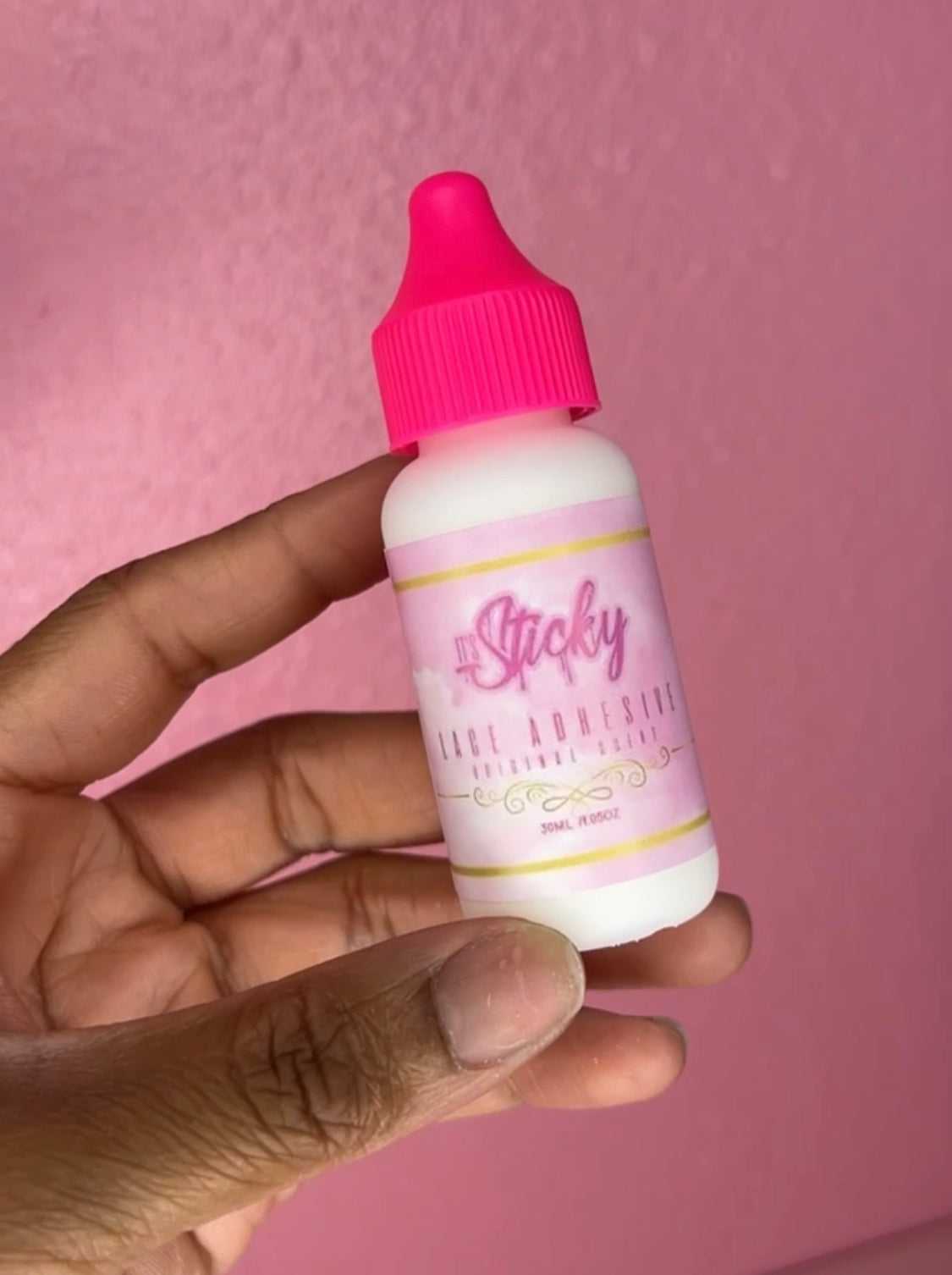 I tried to shampoo my wig off and the glue didnt budge with shampoo and water
Buy it
It is definitely sticky it works for me long as you use it properly .
Love It's sticky glue & melt spray it does just what it's supposed to do!!
Ohhhh the Hold!!!!
Yalllll!!! This glue just took my prices up!! The hold is crazy! Before it even dries under a dryer the hold is there! Disclosure, the knots were not bleached on this wig, and tint was done towards the end of the install with mouse so not too much on me lol.
IF YOU NOT USING THIS THEN WHAT ARE USING
Listen this is the best glue hands down